ABOUT US
UK TAX POINT is a dedicated and experienced team of Chartered Certified Accountants who work closely with their clients across multiple industries to provide business support as well as financial expertise. Experts in UK Tax and accounting, we are the ideal partner to help your business with its financial support or accounting needs. Our aim is to provide Tax efficient financial advice and accounting support allowing your business to do what it does best, helping you to grow. We would love to hear how we can be of assistance so why not get in contact, call us on 020 3039 3389 or email: info.uktaxpoint@gmail.com.
The Team
Md Abdur Rahman ACCA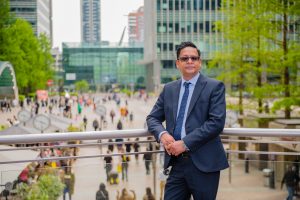 Our Managing Director and founding partner is an expert in HMRC Tax Investigations and has been working in the finance industry for over 12 years.
As a Chartered Certified Accountant Abdur feels he has a responsibility to manage his business and advise his clients to manage their businesses in a way which promotes positive attitudes and practices towards climate control and carbon footprint.
When he is not helping fledgling businesses to grow he likes to turn his attention to growing organic fruit and vegetables in his garden which he shares with friends and family. Organic horticulture is important to Abdur as it uses no chemicals or artificial pesticides which minimises the impact to the climate and environment. He is also a keen traveller, exploring new countries and places in his spare time.